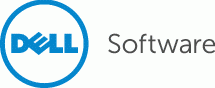 Posted:

Mar 20, 2012

Published:

Mar 20, 2012

Format:

PDF

Length:

34 Page(s)

Type:

White Paper

Language:

English
Sponsored by: Quest Software, now a part of Dell

Learn Kevin Kline's favorite tricks for improving SQL Server performance. Read the free paper now.

 

Expert Tips for Using SQL Server's Extended Events and Notifications 
SQL Server has a ton of tools for monitoring your environment. From logs to traces, it offers plenty of details on problems that have already occurred. But what about potential issues lurking in the shadows? SQL Server can also help you resolve those – before they wreak havoc.

Check out a free white paper to see how you can use SQL Server to actually prevent problems from occurring in the first place. With invaluable guidance from our top database experts, you'll be able to take full advantage of SQL Server's event notifications and extended events. These powerful features deliver relevant info as soon as it occurs, so you can easily and proactively keep your databases running smoothly. Read the white paper now.