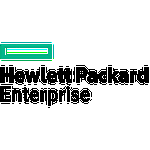 Posted:

Apr 26, 2012

Published:

Sep 1, 2011

Format:

PDF

Length:

9 Page(s)

Type:

White Paper

Language:

English
Sponsored by: Hewlett-Packard Company

You rely on an advanced IT infrastructure to enable mission-critical business processes. And while potentially complex IT environments can improve employee productivity and performance, they also present significant challenges for those tasked with maximizing performance and availability while reducing cost of operations. That's the challenge. So what's the solution?

IDC research tells us that support services providers offering the right tools and utilities just might be the answer for supporting advanced technology in heterogeneous environments. Download today and discover how one such provider can help improve problem resolution and minimize downtime. Note: If you're a resource-strapped IT department looking to boost performance and reliability, you'll find this exceptional research study especially beneficial as it breaks down the challenges and opportunities for addressing today's toughest ongoing operational issues.